Home ›
Best Games April 29 - May 5, 2019
Best Games April 29 - May 5, 2019
So April came to the end, and May began. Summer is very close! Let's find out which games for PC and laptops became the winners of the last week of April and the first week of May 2019. A small spoiler - it will be street racers, racing cars with flashing lights, zombies on the hood and cargo transportation. Let's get started!
5. Street Racing Stars
Cool cars, night streets, beautiful girls - all these attributes are fully consistent with street racing, and all these things can be found in this game. The player will participate in 3 stages of races - street racing, professional racing and criminal racing. To proceed to the next stage, the player must completely win the previous stage. For participation in the races are cash prizes. Money can be spent on replacing spoilers, wheel disks and bumpers, on various decals and neon lights, on chip tuning and on buying a new car. That is very similar to the games of the Street Racing Syndicate series. In total, the game has 18 cars that you can buy and upgrade. In addition to the main career mode, a player can take part in a fast race mode on a randomly selected car on a randomly selected track, and in competition mode, where he (she) has the opportunity to ride a unique car on a specially selected route.
What we like: Beautiful graphics
Get For Free

System Requirements: Windows XP/7/8/8.1/10
File Size: 55.3 MB
Installs: 208
4. Zombie Apocalypse Racing
Tired of shooting zombies? Then it's time to take a ride through them in retro cars! In this race, the player will have to go through 15 levels of a city filled with zombies. The essence of the gameplay is not difficult - you need to drive a given number of laps and finish in the first three cars. When passing the route, the player must pass all checkpoints one by one. But there is something worth paying attention to - a timer that tends to zero if only the player does not forget to knock down the zombies (you can only ram the zombies, no shooting, as in the Zombie Driver). This is where zombies come in handy! For each zombie brought down, a certain number of seconds is added to the timer.
What we like: Knocking down zombies by car
Get For Free

System Requirements: Windows XP/7/8/8.1/10
File Size: 39.4 MB
Installs: 223
3. Crazy Police Racers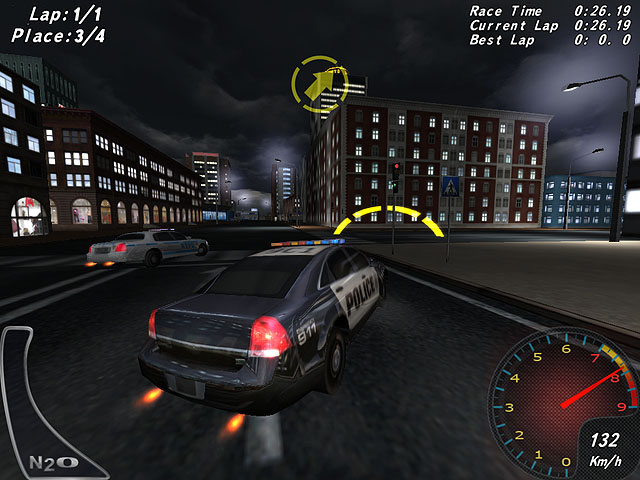 The police went into the dressing - staged a race in their official cars in the night city! And when will they "serve and protect"? Okay, let's leave the rhetorical questions and move on to the description of the gameplay. The player is offered a choice of 12 different police cars - from sedans to SUVs and even electric cars! For each victory a player receives money that can be spent on upgrades or buying a new car. In total, there are 15 races, and in order to win in which the player must not only finish in the top three, but also go successively through all the checkpoints on the way. And in order not to trail behind, the player must not forget to use nitro acceleration.
What we like: Various cars
Get For Free

System Requirements: Windows XP/7/8/8.1/10
File Size: 43.5 MB
Installs: 247
2. Freight Train Simulator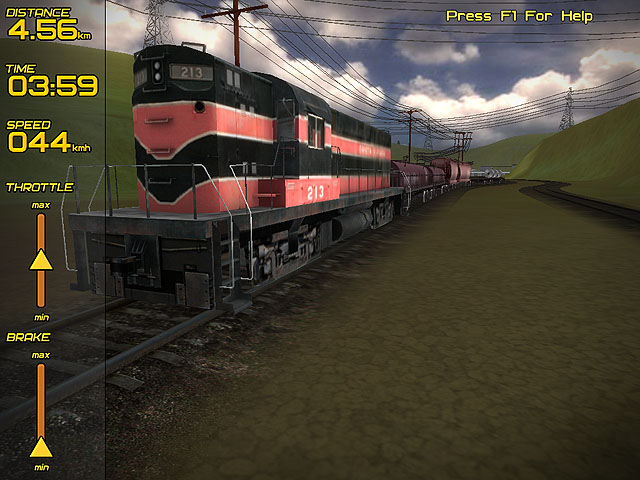 Surely each of us as a child either played toy railway or really wanted it. This game allows you to feel yourself as the owner of such a railway, because it is not as complicated as, for example, Microsoft Train Simulator. What is the gameplay? The player controls the train and he (she) needs to get it to its destination within a certain time. The train can accelerate, slow down and brake. It is important to note that speeding on curved sections can lead to a train crash, therefore, in order for the train to arrive on time, the player must constantly monitor the speed. When the train arrives at its destination, the player must completely stop it, reducing speed to zero and putting the train on the brake. Only in this way the arrival will be counted!
What we like: Easy train control
Get For Free

System Requirements: Windows XP/7/8/8.1/10
File Size: 51.5 MB
Installs: 292
1. Street Racing Club
What could be better than to charge your car to the full and start competing in night races around the city with other reckless drivers? In this game, you can earn money (not real, of course) on races and spend it on upgrading your car or buying a new one. It's very simple - first you buy a car, change the optics, wheels and bumpers on it, apply airbrushing on it, put a backlight under the bottom, upgrade the engine and chassis and install accelerators with nitrous oxide. Then you apply for participation in races in one of the three street racing clubs, make a bet, and if you win races, you get money. And then everything goes in the circle again, until you become the most famous street racer! 18 different cars will not let you get bored while you climb up the leaders ladder.
What we like: Many options for tuning cars
Get For Free

System Requirements: Windows XP/7/8/8.1/10
File Size: 48.8 MB
Installs: 786